---
PRAYERS
---
STEWARDSHIP PRAYER
Dear Lord,
I pray that you give me the wisdom to guide me on this faith journey of stewardship. Help me to understand that everything I have is a gift from you. Open my heart and my mind so that I may use these marvelous gifts to give back to you here on earth. I pray Lord that you welcome me into your kingdom at the end of my life and that you are pleased with what I have done with all your gifts.
Amen


ORACION DE CORRESPONSABILIDAD
Querido senor,
Te pido que me des la sabiduria que me guie en este camino de fe de la administracion. Me ayudan a entender que todo lo que tengo es un regalo de usted. Abre me Corazon y mi mente para que puede utilizar estos dones maravillosos para dar de Nuevo a usted aqui en la tierra. Ruego Senor que me reciba en su reino al final de mi vida y que usted esta satisfecho con lo que he hecho con todos sus regalos.
Amen.

---
HOLY ROSARY PARISH STRUCTURE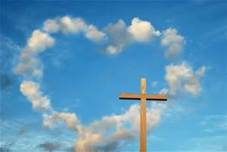 Administrative Staff

Councils: Parish & Finance

---
---
FAITH FORMATION
(Christ the Priest)

RCIA
Pre-Baptism Preparation
Pre-Marriage Preparation
Adult Confirmation
Youth Ministry
Alter Servers
Communion Ministers
Lectors
Bereavement Group
Choirs - Youth, Spanish, Adult
Sacred Heart Home Ministry


CATHOLIC EDUCATION
(Christ the Prophet)

Religious Education
Level I and II Education





STEWARDSHIP
(Christ the King)

Business Manager
Accountant
Finance Council
St. Vincent De Paul (independent)
Altar Society


---