---
Schedule During lent


Ash Wednesday services
February 14, 2018



9:00am: Mass & Ashes at (English)

12:00pm: Community Services & Ashes (English)

7:00pm: Mass & Ashes (Bilingual)





HOLY ROSARY
LENTEN PARISH MISSION
MARCH 7-9, 2018
7pm in the church


March 7th: Growing in Discipleship…Go out into the Deep
Fr. John Thompson, S.M.
March 8th: Extended Praise and Worship Adoration
March 9th: Stations of the Cross with Music/ Confession
Come, let us Return to the Lord!!!


LITURGICAL MINISTERS RETREAT
SATURDAY
MARCH 10, 2018



Details to follow...

---
CALLING... THE YOUTH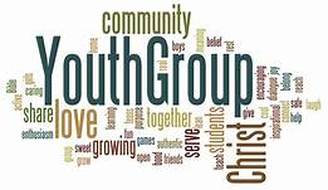 HIGH SCHOOL YOUTH...

Come & join others to help clean up the parish!

We need your help on

Saturday, February 17th
9am to 1pm

We will be painting, clearing, and cleaning around the parish grounds.

The deadline to sign-up is Wednesday, February 14th

Please see or contact Daniel to sign-up at

(210) 433-3241 ext. #206

dvasquez@hrosary.com

HIGH SCHOOL YOUTH...

Holy Rosary Youth will be going to

Oaks Hills Bowling

on

Friday, February 23rd
from 7pm to 9pm
Cost: $15.00 per youth

Included: 2 hours of bowling, soda & pizza

Forms are available in the foyer or by contacting

Daniel at

(210) 433-3241 ext. #206

dvasquez@hrosary.com Deadline to sign-up is Monday, February 19th

Please return all forms to the Parish Office .
JOIN THE HOLY ROSARY YOUTH GROUP
at the
"Youth Spectacular"
on
Saturday, March 24th
It is a full day of fun music and speakers!
Cost: $20.00 per youth
Includes: Lunch and a T-shirt
Contact Daniel (HR Youth Minister) for a registration form at
(210)433-3241 ext. #206
dvasquez@hrosary.com
Deadline to turn-in forms to the Parish Office is March 14th
Hope to see you there!
---
Catholic charities

is sponsoring their "40 Cans for Lent Food Drive"
starting February 14th thru March 29th
Your donation of canned food helps feed the hungry in our Archdiocese.
Please look for a flyer on the Bulletin Board in the Church
For more information, please contact
Guadalupe Community Center
(210) 226-6178

---
NEW PARISH MINISTRY - MEMBERS NEEDED!!!
ART & ENVIRONMENTAL MINISTRY
Join a group whose purpose is to bring beauty and inspiration to the church with each holy season.
We need your help!
If your interest, please contact Karen Witkowski at:
(210)710-3385
(leave message if no answer)
or
email:
karenannwitty@yahoo.com
---
HURRICANE HARVEY RELIEF DONATIONS
Holy Rosary is now collecting donations for the individuals effected by Hurricane Harvey.
If you would like to donate items, you can drop them off in the church or the church office.

Needed: Diapers, Water, Gently Used/New Clothing, hygiene products, non-perishable food... etc.

If you would like to give a Monetary Donation, below is the link to the Catholic Charities "Hurricane Harvey Relief Fund"
Thank you & God Bless!