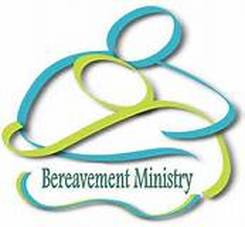 ---
The Coordinator of this ministry contacts the responsible family members of the deceased to help with the arrangements the family desires. This includes selection of scripture readings for Mass or Memorial Service. However, if the family prefers, the Lay Ministers can read the scriptures.
If the family wishes to have a Rosary at the Funeral Home or Church, the family arranges this with the Funeral Home and the Church Office Secretary.
The Lay Ministry members will (1) recite the Rosary, in English or Spanish, whichever are the family desires, (2) assist with setting up for Mass, (3) as Altar Servers, (4) as Lectors or (5) as Eucharistic Ministers. They will fill in wherever and whenever they are needed.
At the one year anniversary of the death of a loved, the deceased will be remembered by name at Mass on All Souls Day, November 2nd.
We welcome anyone interested in serving with this Ministry and your help would be greatly appreciated.


---
To volunteer contact:
Betty Jonas
(Coordinator)
(210)434-1329