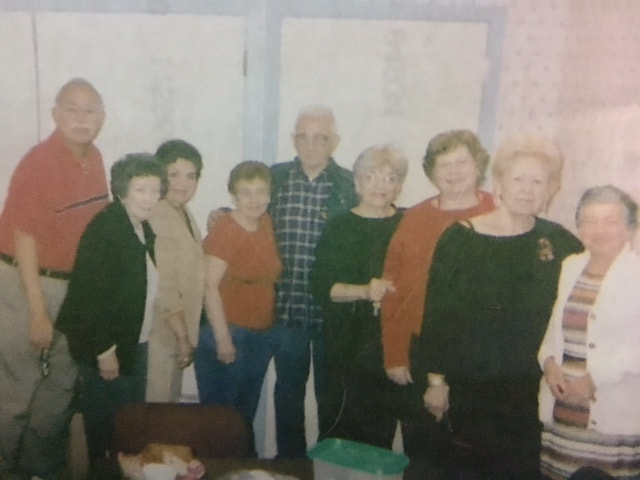 Our Bible Study Group is facilitated by Eddie & Millie Ramirez. While they are not theologians, they have facilitated our group for over 20 years and are very devoted to this ministry.
We begin the hour with "Exploring The Sunday Readings" written by Alice Camille a very thoughtful and insightful writer. Our church provides us this publication each month. Most of us subscribe to the "Living With Christ Missal" that we purchase through the Church Office at $20.00 per year. Other publications or subscriptions such as "The Magnificat", "The Word Among Us", or the Church Missal may be used. We share our thoughts on the readings and how they affect or daily lives and life in general.
We have been using the Little Rock Scripture Study consisting of a DVD with different, easty to understand narrators of the particular Study we choose as a group to enroll in. The Commentary and Study Guides are ordered through the Church Office, usually at $12.00 for the set.
We spend some time in prayer for our individual intentions, thus we are also considered a "Small Christian Community" (SCC). Jesus Christ is our teacher and model and we are inspired by the Holy Spirit. We sing a hymn or two; we share our prayers and petitions.
We strive to live God's Word with our families and friends and with everyone we come in contact within our parish and wherever we see the need. We enjoy a short break with coffee and sweets and look forward to our meeting each week.
WE WELCOME ANYONE WHO WOULD LIKE TO VISIT OR JOIN US!

---
Meets: Tuesdays at 10:00am - 11:30am in Family of Mary Center (CR)

---
contact person:
Millie RAMIREZ
(210)854-2143
Eddie Ramirez
(210)748-3241

"Holy Rosary Church has held Bible Study classes for the past 25 years that I am aware of. My first class was held by Bro. Vincent Wayer in 1988, followed by Fr. Rudy Vela, Fr. John Manahan and Sister Mary Jo Hoffmeier who retired in 1996 and moved to a retirement home for Nuns in Mississippi. Before she left San Antonio, she asked if Eddie and I would continue this Ministry in our parish. Not being experts or theologians, we took the challenge and have continued this ministry to the present time. It is our way of spreading the Word and we thoroughly enjoy it."
- Millie Ramirez
---
2017-2018 members
aurora chavez
monica diaz
sally hernandez
delia jones
Margaret leal
celeste lockwood
Raymond & hope rabago
*eddie & millie Ramirez
Carmen salas
mary Trevino
Rosalinda Tovar
Tanya zaragosa

*facilitators