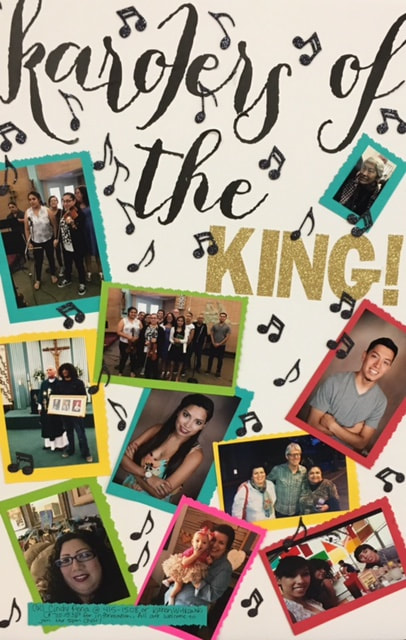 Every Saturday at the 5pm Mass

---
The Karoler's of the King were named after Karolyn Dominique West.
She was twelve years old when she died of cancer.
Despite her six year long battle with her illness and rounds of chemo and radiation, she lived her life full of joy, music and dance. Her love of God was evident in the short life she lived. That is the reasoning behind this choir inviting families and children to join.
We encourage children to participate in the Mass and sing joyfully as they celebrate God's love for all.

---
---
Family Based Choir
Everyone is invited to join!